DFrobot Rover 5
Posted by: Mark Millar on December 17, 2012
I started learning robotics over a year ago when I got my first arduino. I quickly made some static projects to monitor room temperature and log data, but I wanted to do more than monitor temperature. I wanted a rover I could control over the web that could move around its environment. So I made one using an arduino and a raspberry PI. I hope to document the development steps that I went through over the last year to build this rover.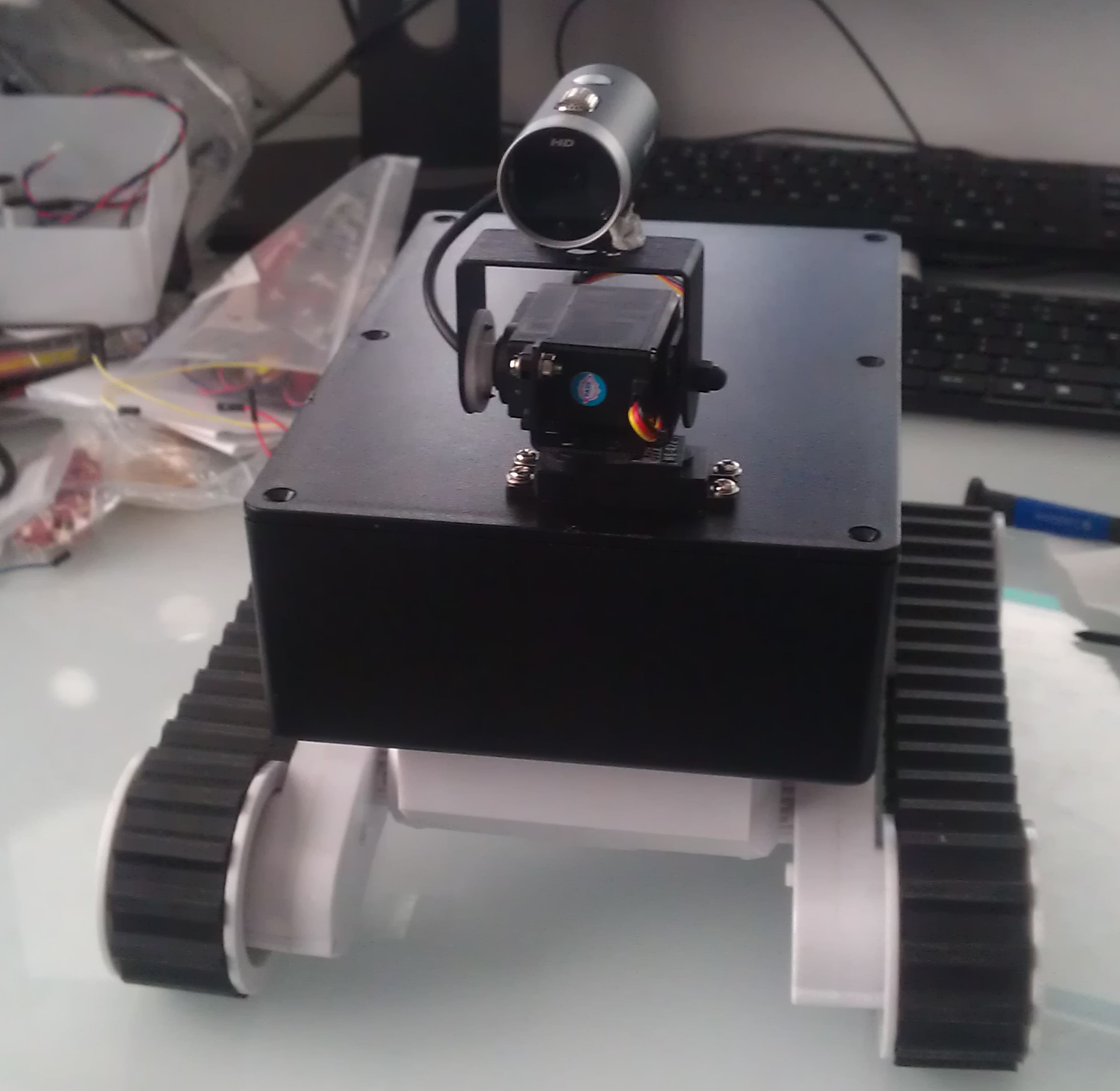 The goals for this project were to build a rover:

For use in an indoor environment

Wireless Control

Controlled over the web

Provide visual feedback

Provide sensor feedback
My girlfriend got me a
rover 5
kit from DFrobot last Christmas and I hacked together a way to control it using PHP. It has been a fun project and I have been asked by a few friends to document the project. It would have been easier to have done this when I was doing the project but I will give it a go.
To start with I assembled the rover and had it connected to an old laptop. Here I could develop the PHP to control the rover and the interface that I would use for seeing what the rover could see.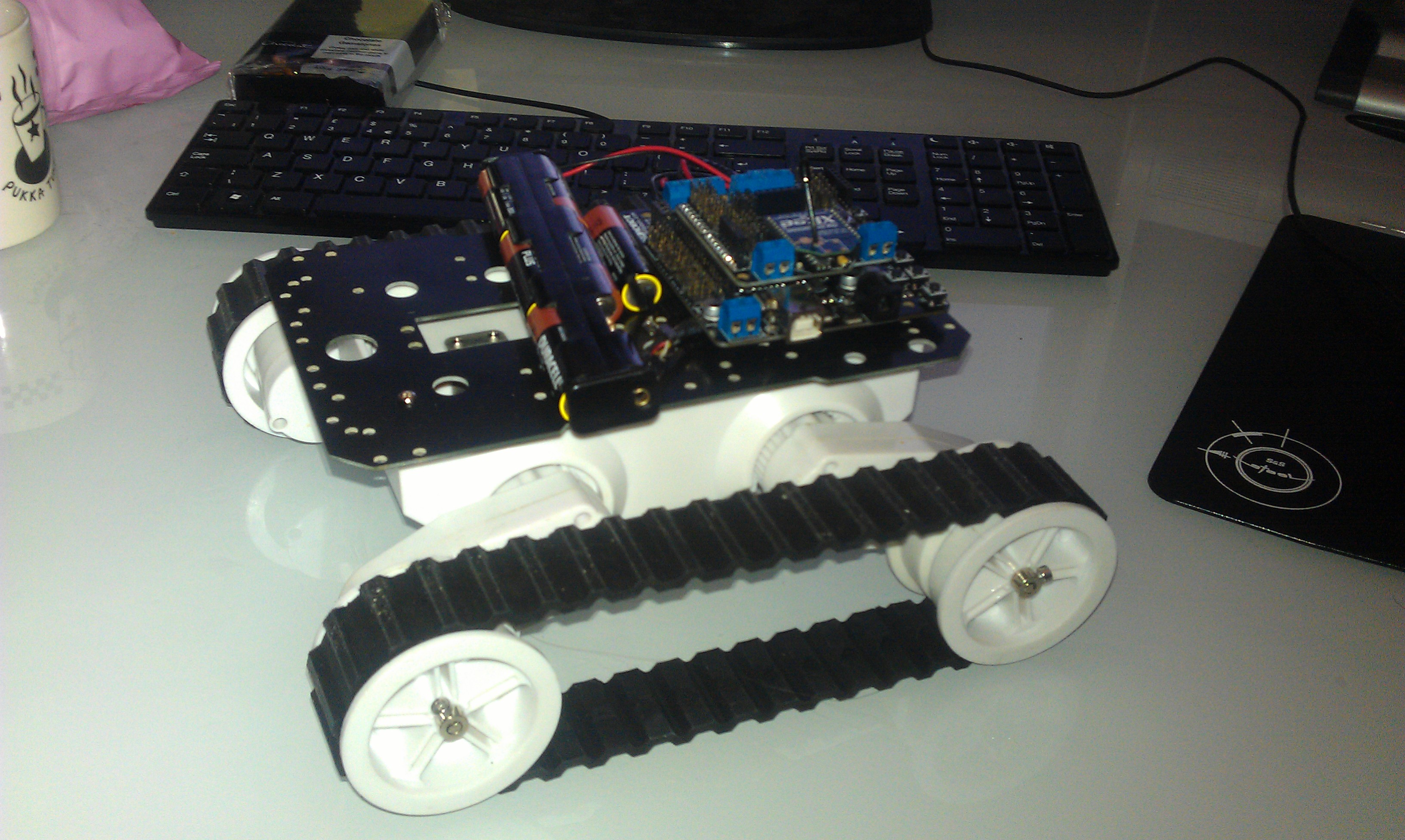 The first step was to get the rover working using the serial interface in the arduino IDE. Being a first person shooter FPS gamer I am used to using the W, A, S, D controls for movement. The rover was programmed to have the standard response to the W, A, S, D controls with W sending the rover forward.
Using the serial interface in the IDE was not a great method of testing the controls so a small processing program was made to fine tune and test the movement from key presses.
Example Code:
Arduino Code
Processing Code
Post tags: ...coming soon!...